Introduction:
Udaan App is a B2B e-commerce platform that connects traders, wholesalers, retailers, and manufacturers in India. It is one of the fastest-growing unicorns in India that has achieved a valuation of $3.1 billion as of November 20211. Udaan App is a success story because it has simplified and streamlined the B2B trading process in India by leveraging the power of technology. It has enabled millions of small and medium businesses to access new markets, products, services, and financial solutions through its platform. Udaan App has also created a positive social impact by empowering entrepreneurs and traders in the rural and semi-urban areas of India.
Background of Udaan App:
Udaan App was founded in 2016 by three former employees of Flipkart, Amod Malviya, Vaibhav Gupta, and Sujeet Kumar. The trio had extensive experience and knowledge in the e-commerce, technology, and logistics domains. They realized that there was a huge gap and inefficiency in the B2B market in India, where millions of traders, wholesalers, retailers, and manufacturers were operating in a fragmented and unorganized manner. They faced many challenges such as lack of transparency, trust, quality, variety, convenience, and credit in their transactions. The founders decided to create a platform that would address these pain points and make B2B trading easy, fast, and reliable in India. They named their platform Udaan, which means flight or rise in Hindi.
Inception and Founding
Udaan's vision was to create a digital marketplace that would revolutionize B2B trade in India. The founders aimed to connect manufacturers, wholesalers, traders, and retailers on a single platform, leveraging technology to streamline transactions, reduce costs, and enhance efficiency.
Udaan's journey was fueled by the recognition of the challenges faced by small and medium businesses in traditional B2B trade. These challenges included fragmented supply chains, manual processes, limited market access, and lack of transparent communication. The founders saw the need for a digital B2B platform that would address these issues, offering a space where businesses could interact directly, discover new opportunities, and simplify their operations.
The founders' experience in the e-commerce industry, coupled with their vision of transforming India's trade landscape, led to the creation of Udaan. By connecting businesses digitally and providing a comprehensive platform, Udaan aimed to empower SMEs and drive efficiency in the B2B trade ecosystem.
Udaan App offers a wide range of features and benefits for its users. Some of them are:
It covers multiple categories such as food, non-food, pharmaceuticals, electronics, fashion, home, and kitchen, toys, etc.

It provides a user-friendly interface where buyers and sellers can browse, search, compare, order, pay, track, and rate products and services

.

It facilitates direct communication and negotiation between buyers and sellers through chat and voice calls

.

It handles the logistics and delivery of the orders through its own network of warehouses and transportation partners

.

It offers credit and financing solutions for buyers and sellers through its NBFC license

.

It provides data analytics and insights for buyers and sellers to optimize their pricing, inventory, demand, supply, and marketing strategies

.
also read: Unveiling: A Case Study of Jupiter Bank's Growth in Banking
Funding and Growth:
Udaan App has witnessed phenomenal growth since its inception. It has become one of the largest B2B e-commerce platforms in India with over 3 million users and 1.7 million retailers. It has also expanded its presence to more than 900 cities and towns across India. Udaan App claims to have an annualized gross merchandise value (GMV) of over $4 billion as of March 2021. It has also created over 300,000 jobs in the B2B sector through its platform.
Udaan App has ambitious plans and goals for the future. It aims to become the one-stop solution for all the B2B needs of the Indian market. It plans to add more categories and products to its platform and increase its user base and reach. It also plans to invest more in technology, innovation, and talent to enhance its platform and services. Udaan App also wants to create more social impact by empowering more small and medium businesses and entrepreneurs in India.
Udaan App underwent several funding rounds including Series A, B, and C to secure financial backing for its growth. These funding rounds represent different stages of investment where external investors provide capital in exchange for equity ownership. Series A, B, and C funding rounds signify progressive stages of growth and expansion, with investor interest often indicating the app's potential for scalability and profitability.
Udaan's expansion strategy involved reaching multiple cities and regions across India. By expanding its reach, Udaan aimed to connect a broader network of businesses, manufacturers, wholesalers, traders, and retailers. This expansion facilitated increased market access, creating a comprehensive ecosystem that offered a wide range of products and services to businesses across diverse geographies.
The app's success in securing funding and its strategic expansion efforts have contributed to Udaan's remarkable market valuation and growth trajectory. Udaan's market valuation has experienced substantial growth as it became a prominent player in the Indian B2B commerce landscape. The company's ability to attract significant funding and expand its operations underscores its potential and investor confidence in its long-term success.
Udaan's journey through funding rounds, expansion, and valuation exemplifies its commitment to transforming B2B commerce in India. The combination of strategic financial backing and a robust expansion strategy has positioned Udaan as a key player in fostering digital commerce and business growth across the country.
Overcoming Challenges
Udaan App operates in a competitive landscape, facing competition not only from established players but also from emerging startups. Established players may possess resources and market presence, while startups bring innovation and agility. Udaan's success relies on differentiation, offering unique value propositions, and staying ahead of market trends to effectively compete.
Building trust and credibility in the B2B sector is paramount. Udaan's success is attributed to its focus on transparency, reliability, and quality assurance. By providing a seamless platform for manufacturers, wholesalers, traders, and retailers to interact and conduct business, Udaan fosters a trustworthy ecosystem. Positive user experiences, transparent transactions, and responsive customer service contribute to establishing credibility.
Managing logistics and delivery challenges is crucial in the B2B sector. Udaan addresses this by integrating logistics services within its platform, offering reliable and efficient supply chain solutions. The app streamlines the process, ensuring timely deliveries and reducing uncertainties. By managing the intricate logistics network, Udaan enhances user satisfaction and overall operational efficiency.
Udaan's ability to navigate competition, build trust, and manage logistics underscores its commitment to addressing industry challenges and offering a comprehensive B2B platform that caters to the diverse needs of businesses.
Conclusion
Udaan App's journey is a remarkable tale of transforming B2B trading in India. Founded by three ex-Flipkart employees, Udaan has emerged as India's largest B2B E-commerce platform. It enables businesses to connect and discover customers, suppliers, and products across categories, offering logistics support, secure payments, and essential management solutions12.
Udaan's significance lies in revolutionizing the B2B commerce landscape. By harnessing technology, it has streamlined transactions, bridged gaps in the supply chain, and enhanced accessibility for businesses. Udaan's impact is evident in its rapid growth, achieving unicorn status within a short span. It has not only simplified trade but also facilitated economic empowerment for retailers, wholesalers, and manufacturers3.
Udaan's success holds valuable lessons for startups and entrepreneurs:
Vision and Innovation: Identify unmet needs and leverage technology to create transformative solutions.

Ecosystem Building: Create a platform that fosters trust, transparency, and collaboration among stakeholders.

Adaptability: Evolve with the market, catering to changing needs while maintaining core values.

Operational Excellence: Streamline operations, logistics, and payment processes for seamless experiences.

Investor Relationships: Cultivate strong investor partnerships to secure funding and strategic guidance.
Udaan's journey showcases the power of innovation, the potential of B2B commerce, and the impact of determined execution in driving meaningful change in the business landscape.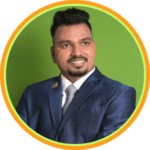 Sunjjoy Chaudhri Has Been an Entrepreneur Since the Age Of 23, Sunjjoy Chaudhri is a Founder of Mega Setup Mastery, Fxpopsan Exchangers and Malgangas Consultancy. Sunjjoy Chaudhri is a Highly Accomplished and renowned business consultant based in Pune. With an Impressive track Record and a Wealth of Experience, Sunjjoy has Established himself as one of the best Business Consultants in the Region