About Zomato Company
Zomato is a website and app that simplifies the process of searching for restaurants and exploring new dining options. It makes ordering food and discovering exciting restaurants an easy and enjoyable experience. Zomato is a website and app that simplifies the process of searching for restaurants and exploring new dining options.
It makes ordering food and discovering exciting restaurants an easy and enjoyable experience. It makes ordering food and discovering exciting restaurants an easy and enjoyable experience. Founded in 2008 as "Foodiebay," it started as a restaurant directory in Delhi, India. Since then, Zomato has grown into a global brand, offering online food ordering and delivery services in many countries.
With a focus on convenience and quality, Zomato connects millions of users with restaurants and ensures a great dining experience. Recently, the company received a significant investment led by Sequoia Capital. Here we are going to learn Success Story using Zomato case study
Zomato's Online Food Delivery Ecosystem
Zomato's Delivery App is a popular and user-friendly platform for ordering food online. This app has useful features and a user-friendly design. It helps you easily find restaurants, view menus, and read reviews.
The app provides detailed information about each restaurant, including ratings, prices, and delivery time. It also offers filters for cuisine preferences, dietary restrictions, and special offers.
When it comes to placing orders, the app ensures a seamless experience. Users can select their desired restaurant and food items with just a few taps. The app provides clear order summaries for review before confirming the purchase.
Secure payment gateways are integrated, allowing hassle-free transactions. Users can track their orders in real-time from preparation to delivery, ensuring transparency and peace of mind.
The Zomato Delivery App is available on both Android and iOS devices, making it accessible to a wide range of users. Whether you're using a smartphone or tablet, you can easily download and use the app for a convenient food ordering experience.
In conclusion, the Zomato Delivery App is a user-friendly platform that offers a seamless ordering experience. Zomato is a popular food delivery platform serving millions of users worldwide. It offers a wide range of features and can be accessed on multiple platforms. It strives to ensure customer satisfaction in the food delivery industry.
Zomato effective marketing strategy:
Customer-centric approach: Zomato understands its customers' needs and expands its services accordingly, like introducing grocery deliveries during the COVID-19 pandemic.
Engaging notifications: Zomato uses interesting and humorous notifications to grab customers' attention without being pushy.
Creative emails: Zomato crafts captivating emails with witty subject lines and engaging content, leaving a lasting impression on recipients.
Fun with statistics: Zomato incorporates fun and interactive elements, such as badges, to involve users and showcase its logical capabilities.
Strategic SEO: Zomato focuses on optimizing its content for search engines by targeting relevant keywords and creating relevant URLs.
Zomato posts funny pictures on social media to talk to people and tell them about what they do. They use funny words in the pictures to make people laugh and get their attention.
Targeted advertising: Zomato utilizes targeted advertising across various platforms, tailoring its ads based on user location and preferences.
Zomato's way of telling people about their food is to make fun and interesting stuff that they will remember. Zomato also ensures that they understand their audience and maintain consistent branding, making it easy for people to recognize them. By building connections with customers and focusing on their experiences, Zomato has become a leading online food delivery platform.
Unraveling Zomato's Business Model
Zomato, founded in 2008, has become a major player in the food delivery industry. It started as a platform for finding restaurants but soon expanded to include online food ordering and delivery. Zomato gained popularity and expanded globally by providing precise information and customer reviews, enabling its expansion to multiple cities and countries worldwide.
Technology: The Key to Zomato's Success
Technology has been crucial to Zomato's success. Advanced algorithms and data analytics enhance the user experience, offering personalized recommendations and optimizing delivery logistics. Zomato's user-friendly mobile app and website allow customers to easily discover restaurants, place orders, and track deliveries in real-time. Artificial intelligence and machine learning help Zomato Regularly improve its services and adapt to customer preferences.
Revenue Streams and Strategies
Zomato generates revenue through various channels. It charges restaurants commission fees for each order placed through its platform. It also offers promotional services, allowing restaurants to advertise and increase visibility.
Subscription-based services like Zomato Gold provide exclusive deals and discounts to subscribers. Zomato has also formed partnerships with food brands, delivery-only kitchens, and cloud kitchens to expand its revenue streams.
Zomato is a really cool company that does food delivery. They have become super successful because they have lots of great ideas. They use fancy technology to make ordering food easier and more fun for people. They also make money in different ways so they can keep being successful for a long time.
Zomato Delivery Partner
Becoming a Zomato delivery partner comes with great benefits and opportunities. Here's what you need to know:
1. Advantages of joining as a delivery partner: Partnering with Zomato gives you the freedom to be your own boss and work on your own schedule. You can balance work with other commitments, and the more deliveries you make, the more income you earn. It's a chance to explore your city, discover new places, and bring delicious food to customers.
2. Zomato's focus on safety and support: Zomato focuses on the safety of its delivery partners. They provide safety guidelines and training for a secure working environment. With 24/7 customer support, you can easily get assistance or resolve any issues that come up during deliveries. Zomato ensures a positive and reliable working experience.
3. Earning potential and work flexibility: Zomato offers flexible working hours, whether part-time or full-time, to accommodate everyone's availability. You can pursue other interests alongside your delivery responsibilities. The more deliveries you complete, the higher your earning potential becomes, thanks to Zomato's transparent and performance-based earning model.
In summary, becoming a Zomato delivery partner means enjoying flexibility, competitive earning potential, and contributing to the food delivery industry. With Zomato's commitment to safety and support, it's a secure and rewarding work option. Joining Zomato as a delivery partner could be a great choice for a flexible and fulfilling job.
Zomato Restaurant Partner Program
The Zomato Restaurant Partner Program enables restaurants to collaborate with Zomato, a popular online platform for food delivery and restaurant exploration. Here's a brief overview of the program:
1. Partnering with Zomato: Restaurants can easily join the Zomato Restaurant Partner Program by signing up on the Zomato website or contacting the Zomato team. After verification and approval, they can start leveraging the benefits offered by the program.
2. Increased visibility and customer reach: By partnering with Zomato, restaurants gain access to a vast customer base and increased visibility. Zomato's extensive user base allows restaurants to reach a wider audience and attract new customers who are looking for dining options.
3. Leveraging the Zomato Partner App: The Zomato Partner App is a powerful tool provided to restaurant partners. It enables smooth operations and efficient management. Through the app, restaurants can manage orders, update menus, track deliveries, and receive real-time feedback from customers. It streamlines the process, enhances communication, and helps restaurants provide a seamless dining experience.
The Zomato Restaurant Partner Program helps restaurants become more popular and reach more people. It also makes their work easier with a special app called the Zomato Partner App.
When restaurants team up with Zomato, they can make their business better and make customers happier. Zomato has lots of people who use their app and their technology is really good. So, by working together, restaurants can reach more customers and improve how they serve them.
Zomato's Work from Home Opportunities
Zomato offers work-from-home opportunities, allowing individuals to contribute remotely. It provides flexibility and convenience, with benefits like choosing your own working hours and saving time and resources. Zomato supports remote collaboration and provides necessary tools.
To start as a work-from-home professional, visit their website, explore available positions, and apply with your resume. Relevant skills and experience increase your chances. Zomato offers onboarding and training to excel in your remote role. Overall, Zomato's work-from-home program is an attractive option for remote employment.
Conclusion
Zomato has become a major player in the food delivery industry by offering a unique business model. Acting as an online platform, it connects users with restaurants, allowing them to conveniently order food for delivery or takeout. Zomato earns revenue through commissions from partner restaurants and advertising.
Key Takeaways:
User Experience: Zomato focuses on user satisfaction with its user-friendly interface, including features like reviews, ratings, and menus. This focus on user experience has contributed to its popularity.
Extensive Restaurant Listings: Zomato boasts a vast restaurant database, ensuring users have a wide range of dining options to choose from.
Efficient Delivery Logistics: Zomato excels in optimizing delivery routes and streamlining the delivery process, enhancing the overall customer experience.
Future Prospects and Innovations:
The food delivery industry is constantly evolving, and Zomato is well-positioned to capitalize on future opportunities. Advancements in technology and evolving consumer preferences are driving innovation in the industry.
AI and Machine Learning: Integrating AI and machine learning allows for optimized delivery routes and predictions of user preferences. This results in faster and more efficient delivery, improving the overall customer experience.
Zomato has a chance to grow and offer more food choices because of something called ghost kitchens and virtual restaurants. These are special places where food is made without a physical restaurant. It helps Zomato reach different kinds of customers who like specific types of food.
Zomato's Impact and Growth Potential:
Zomato has made a significant impact on the food delivery landscape, simplifying the ordering process and promoting small and local restaurants.
Looking ahead, Zomato's growth prospects remain promising. With its brand recognition, loyal customer base, and technological advancements, it can venture into new markets and increase its market share.
In conclusion, Zomato's success stems from its robust business model, commitment to user experience, and flexibility to industry trends. With an emphasis on innovation and a growing market, Zomato is poised for continued success in the food delivery industry. for More Such case Studies visit sunjjoychaudhri.com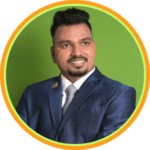 Sunjjoy Chaudhri Has Been an Entrepreneur Since the Age Of 23, Sunjjoy Chaudhri is a Founder of Mega Setup Mastery, Fxpopsan Exchangers and Malgangas Consultancy. Sunjjoy Chaudhri is a Highly Accomplished and renowned business consultant based in Pune. With an Impressive track Record and a Wealth of Experience, Sunjjoy has Established himself as one of the best Business Consultants in the Region