What Is A Startup? Who Should Start One?
A Startup Is A Company That Has Been In Operation For Less Than Five Years. They Are Often The Most Innovative And Disruptive Companies In Their Industries.
Startups Are The Backbone Of Our Economy. They Are A Key Driver Of Innovation And Employment, But They Need To Be Supported By The Government, Investors, And Other Stakeholders In Order To Thrive.
There Are Many Different Types Of Startups, But All Have One Thing In Common: They Want To Change The World For The Better.
How To Choose Your Idea And The Right Market For Your Startup Idea
Choosing The Right Startup Idea Is Critical To The Success Of Your Business. You Need To Understand What Type Of Market You Are Targeting And Find Out If It Is A Niche Market Or A Large Market.
You Also Need To Know What Type Of Product Or Service You Want To Offer And How Much Competition There Is In That Industry. These Are All Important Factors When Choosing The Right Startup Idea For Your Business.
Legal Requirements For Entrepreneurs – The Basics You Need To Know
This Section Will Cover All The Basics Required To Start A Business. One Of The Most Important Topics Is Legal Requirements For Entrepreneurs. There Are Many Different Legal Requirements, But This Article Will Focus On Some Of The Most Common Ones That Every Entrepreneur Should Know.
There Are Many Different Legal Requirements For Entrepreneurs. One Of The Most Important Ones Is Understanding How To Set Up A Company And What It Entails. There Are Two Main Types Of Companies, An Llc And A Corporation, And There Are Pros And Cons To Both Options. An Llc Might Be More Beneficial In Certain Cases Where Taxes May Be Lower, But It's Not As Good At Protecting Personal Assets From Liability As A Corporation Would Be.
If You Don't Have A Degree In Entrepreneurship – The Best Online Courses You Can Take
Entrepreneurship Is A Skill That Can Be Learned. The Best Way To Learn Entrepreneurship Is Through Online Courses, Which Offer A Variety Of Topics, Including Business Models, Marketing Strategies, And Social Media.
#1 – The School Of Entrepreneurship
The School Of Entrepreneurship Offers An Online Course Where You Can Learn How To Start Your Own Business. You Will Learn How To Set Up Your Company Legally And Find The Right Team Members.
#2 – Mega Setup Mastery 
The Mega Setup Mastery Helps New Startups Or Existing Businesses To Find Their Business Loophole With Company Case Studies. Company Case Study Directly Work On Your Business On Finding Your Business Loophole. Check Out  More About Company Case Study.
#3 – Coursera
Coursera Offers An Online Course On Entrepreneurship And Startups. This Course Will Teach You About Various Aspects Of Starting A Company From Idea Creation To Funding Sources And More.
#4 – Udemy
Udemy Offers Courses In Entrepreneurship With Topics Like Starting A Company From Scratch Or Creating Your Own Startup Out Of An Existing Company.
#5 – Stanford University Online Courses For Entrepreneurship
Stanford University Has Created Some Free Online Courses On Entrepreneurship That Are Available
This Is Your Guide On Starting Up If You Have Any Questions Feel Free To Connect with Me On Social Media.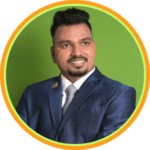 Sunjjoy Chaudhri Has Been an Entrepreneur Since the Age Of 23, Sunjjoy Chaudhri is a Founder of Mega Setup Mastery, Fxpopsan Exchangers and Malgangas Consultancy. Sunjjoy Chaudhri is a Highly Accomplished and renowned business consultant based in Pune. With an Impressive track Record and a Wealth of Experience, Sunjjoy has Established himself as one of the best Business Consultants in the Region